Medical/Safety/Fire Emergency ---- Dial 911 on any Telephone
Water or Sewer Emergency
such as a busted pipe or sewer backup, call Joe Keddy, Superintendent of Public Works at 542-0087 or his cell at 670-5231. You can also email him at
publicworks@portwilliams.com
Power Outages
If you would like to have your name added to the list in the Village Office in case of power outages, please drop us an email at
village@portwilliams.com
or call us at 542-4411.
Comfort Centre
The Community Centre will function as a temporary Comfort Centre in times of extended power outage.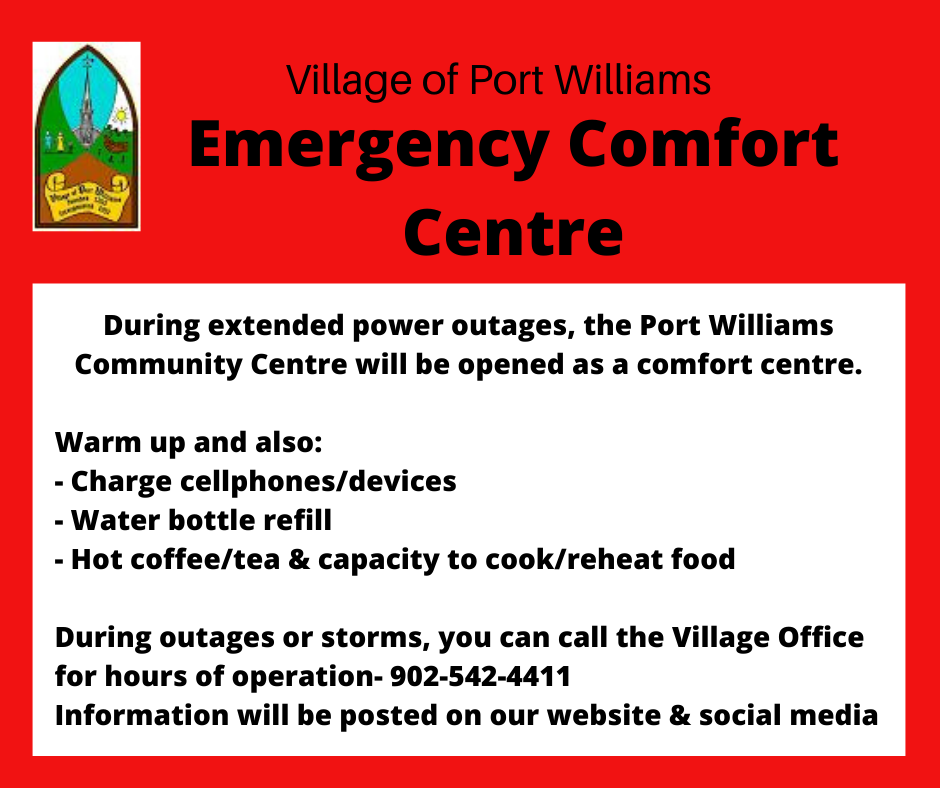 If you, or a family member, require assistance in storm/outage situations – please register with the Village Office and the Fire Dept will be offering door to door check ins.